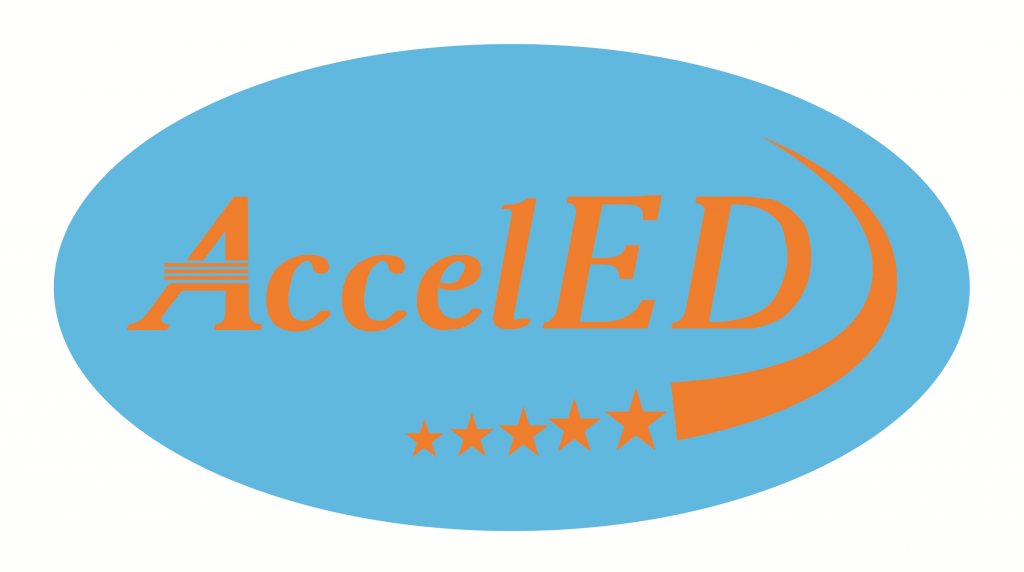 In 2020, the South Kazakhstan Medical Academy won a grant under the Programme «ERASMUS+ CAPACITY BUILDING IN THE FIELD OF HIGHER EDUCATION» «Accelerating Master and PhD level nursing education development in the higher education system in Kazakhstan» (AccelEd), where the grant applicant is the Lithuanian University of Health Sciences (Lithuania).
Implementation years: 2020-2023.
The AccelED project is a consortium of five higher education institutions from Kazakhstan, four from Europe, as well as two non-affiliated partners represented by the Ministry of Education and Science and the Ministry of Health of the Republic of Kazakhstan. The project contains five main work packages.
The aim of the project is to develop and strengthen nursing education at the master's level, as well as the creation and launch of the PhD doctoral program "Science in Nursing" in Kazakhstan through changes in policy, legal framework and institutional structures with the participation of ministries, universities, health institutions, associations (both health and education) and international communities of nurses.
In order to improve the quality of medical services, the AccelEd project aims to modernize the policy, governance and management of Kazakhstan's higher education system at the local and national levels by promoting evidence-based nursing science.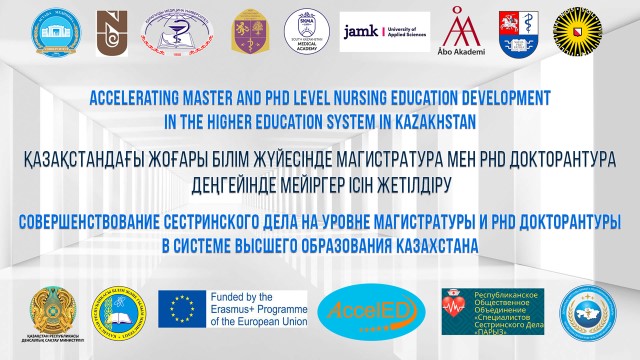 Project consortium:
Project working group
1.
SeitzhanovaZ.S.
vice-rector for financial and economic activities, project administrator; seitzhanova.zhanna@mail.ru, +77560007557
2.
AkhmetovaА.А.
head of the strategic development and international cooperation department, project manager responsible for work package 4; alma_ukgma@mail.ru, +77013499366
3.
SeidahmetovaА.А.
head of the department of emergency medicine and nursing, academic coordinator of the project, responsible for the work package 2.4; aizat-seidahmetova@mail.ru, +77017671448
4.
KhojakulovaUmida
assistant of the department of emergency medicine and nursing, researcher, responsible for the work package 2.2, umidah@mail.ru, +77023922344
5.
Auezkhankyzy D.
assistant of the department of emergency medicine and nursing, researcher responsible for the work package 2.1;dana.auezkhankyzy@mail.ru, +77029640404
6.
Yunusmetov Eldor

assistant of the department of emergency medicine and nursing, researcher responsible for the work package 2.3., yunusmetov.eldor@mail.ru,+7 747 667 6213